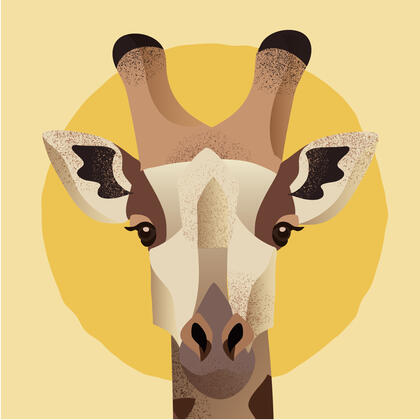 Fauna Weather
Fauna Weather takes you on a wildlife trip to see the weather in a way you've never seen it before. Bright colors will tell you the temperatures, while the animals make your forecast pop.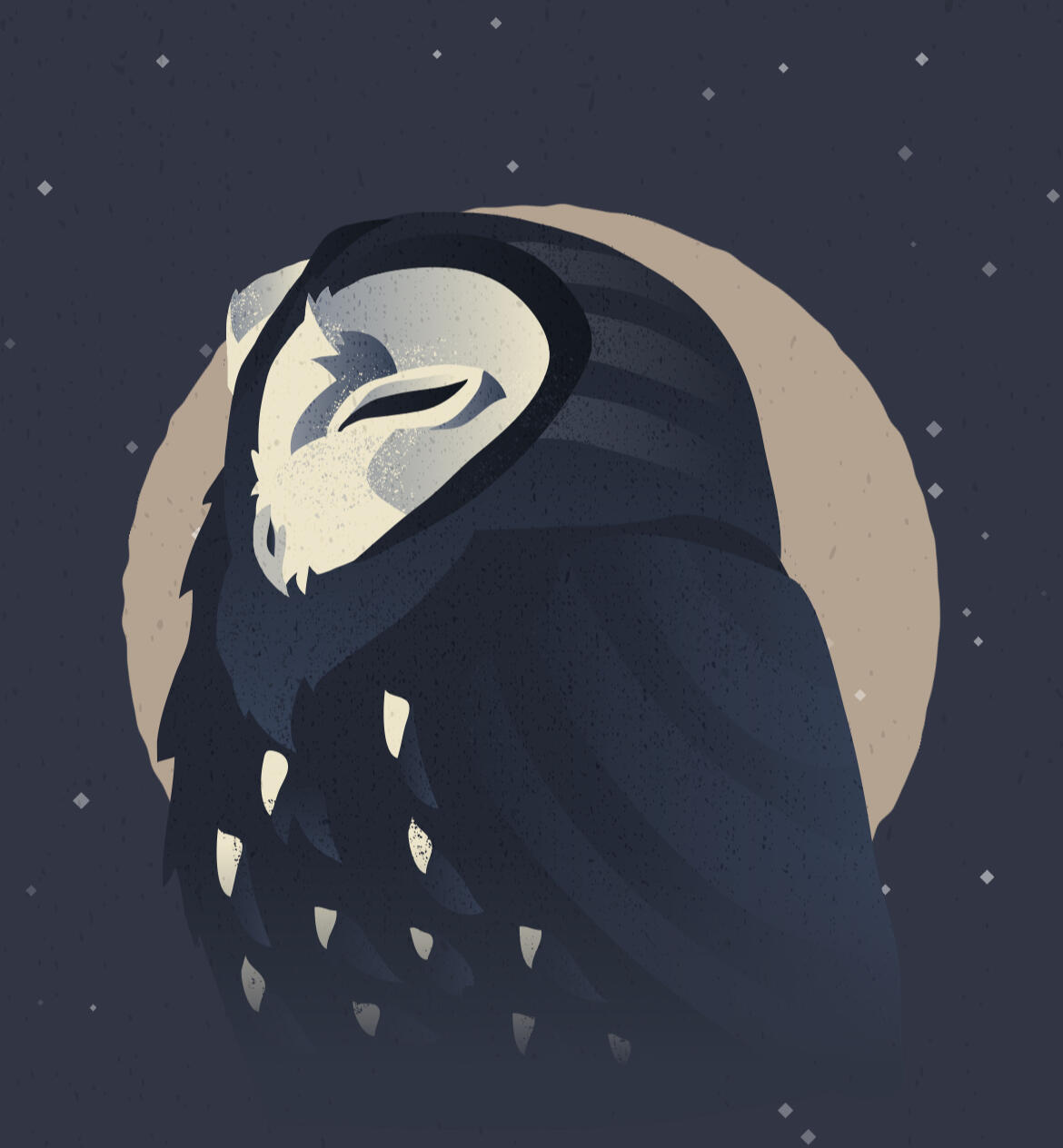 Wild Journey
Choosing from an endlessly growing landscape library you can relax listening to the nature sounds anywhere you are.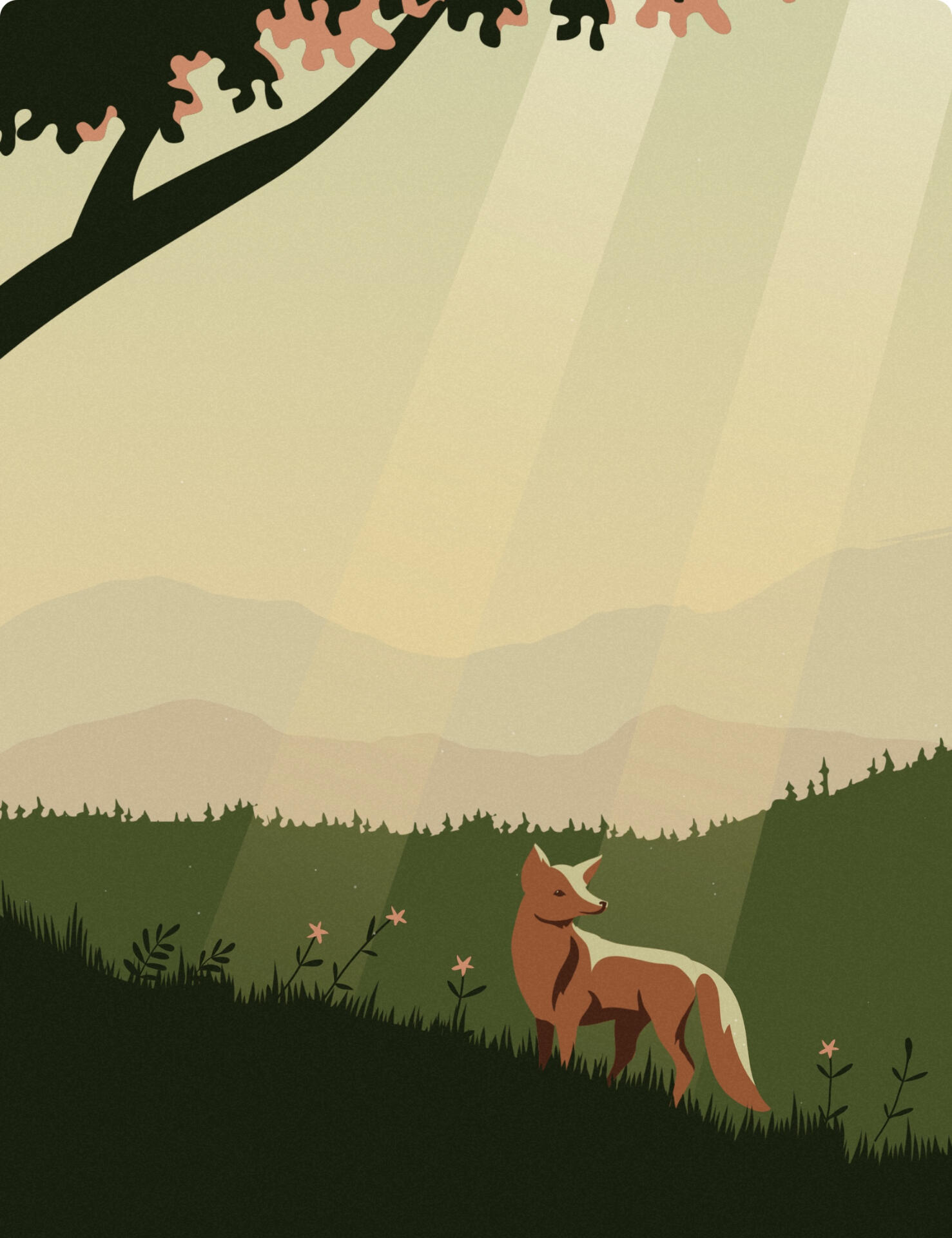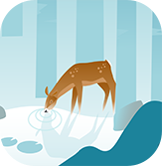 Wildfulness
Unwind, destress and calm your mind with rich, beautifully illustrated imagery and immersive 3D nature soundscapes.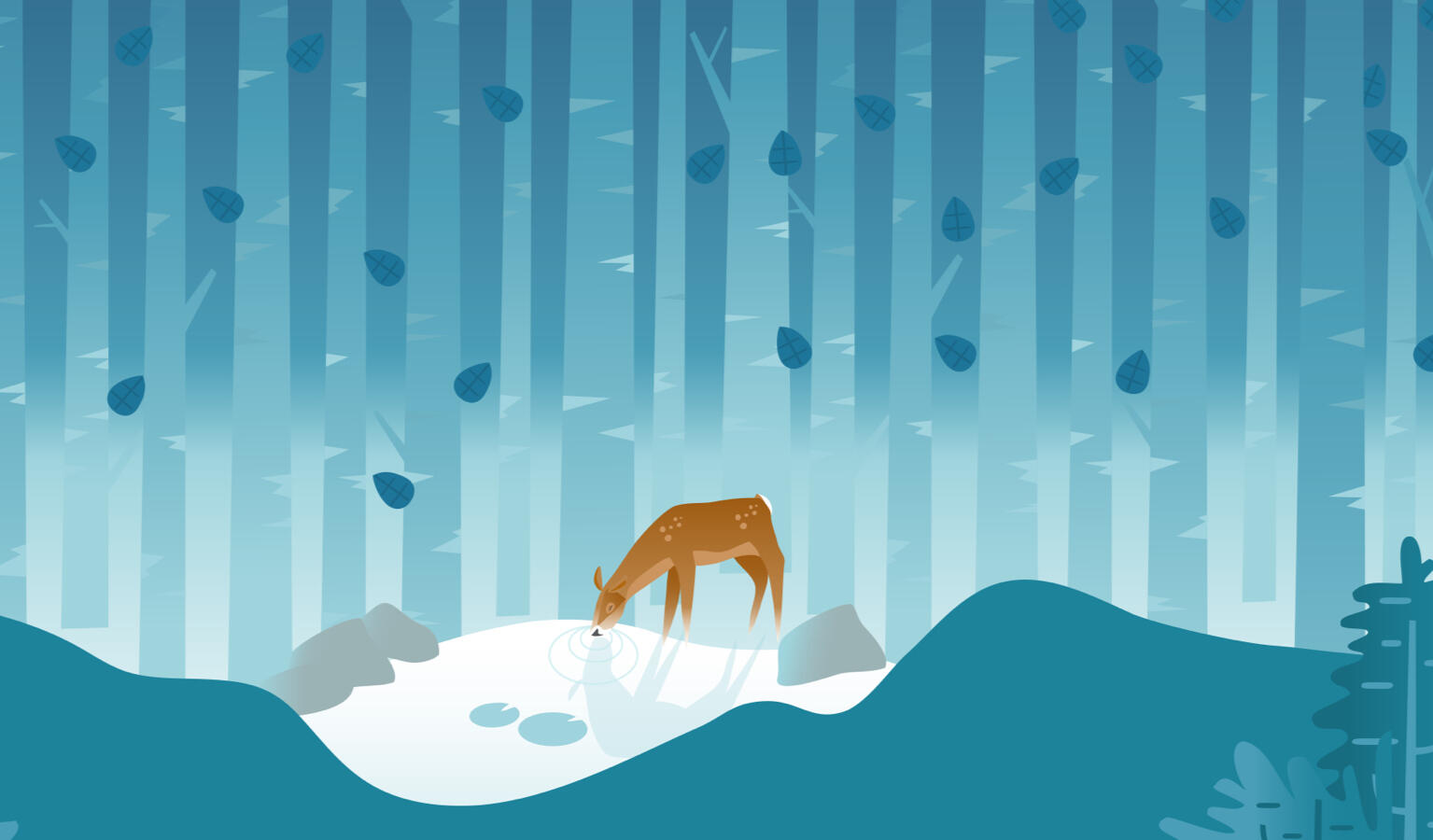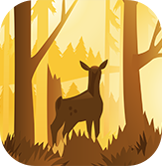 Wildfulness 2
Explore hand-illustrated forest scenes and experience woodland serenity from the palm of your hand.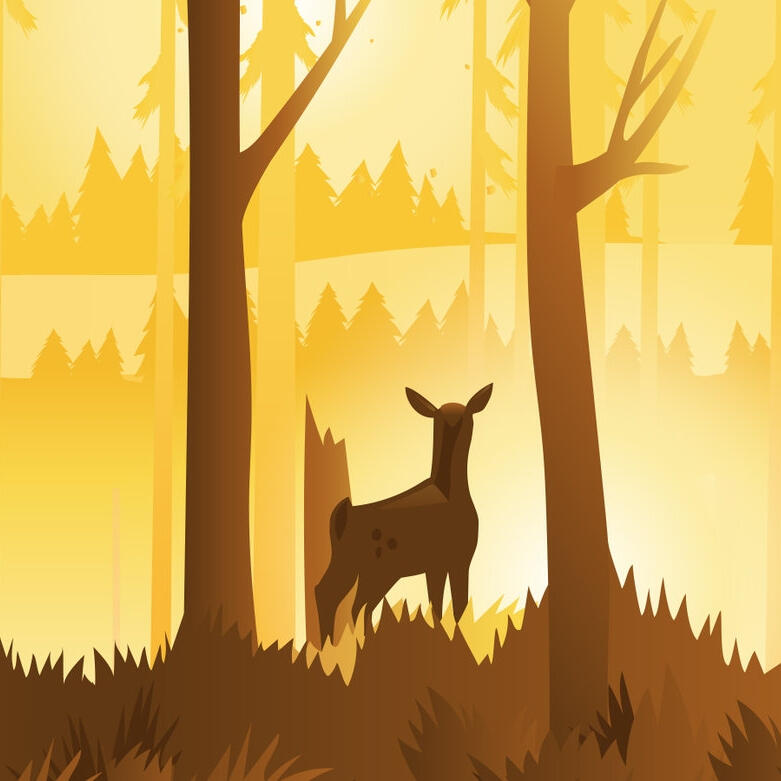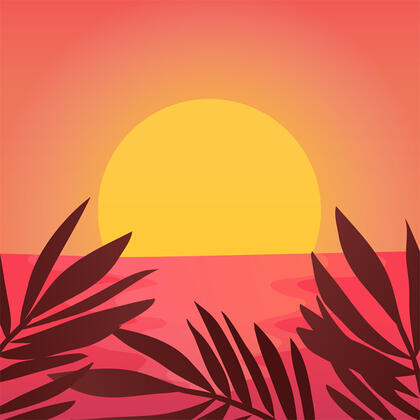 Sonus Island
Relax to the meditative sounds of whales underwater or fall asleep under the stars on a sandy beach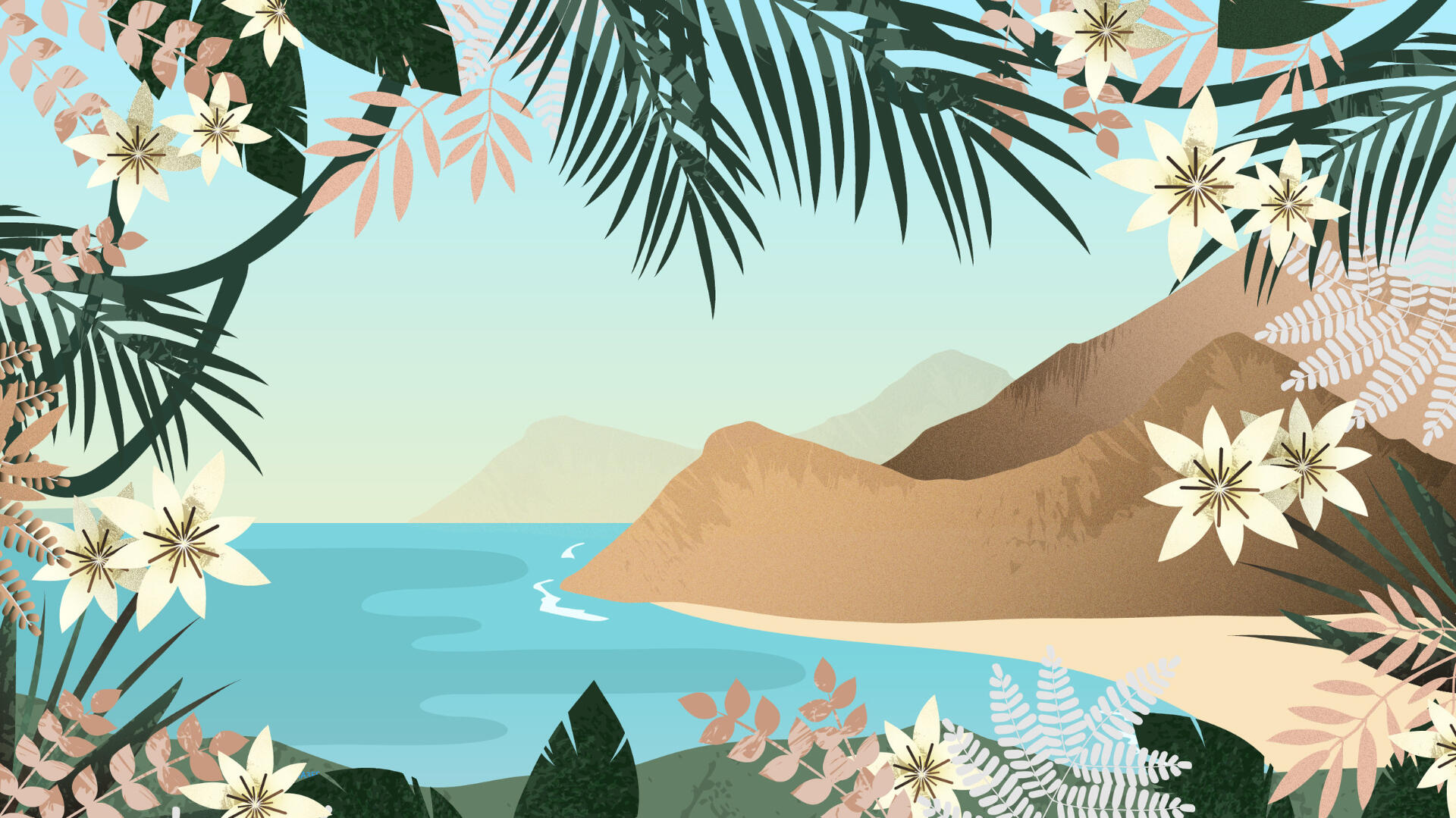 Support
I have a technical problem
Not to worry! We solve most technical issues pretty fast. We monitor all of our app's performance and regularly release updates to improve our apps. If you want to report a bug please use the support form below and include details such as the device and OS version you're using.
---
How do I play the audio in the background?
Simply set a timer in a landscape and the audio will continue to play in the background.
---
How do I use AirPlay?
Start a timer in a landscape and lock the screen of your device. You can then control the audio from the lock screen and tap the AirPlay icon to play the audio on a different device.
---
Where can I buy the artwork?
We often get this question and don't have a good answer yet. We are planning on producing artwork in the future and will let you know on this site once it's available.
---
I'm unhappy with my purchase
We don't want you to be unhappy. Please reach out to us using the form below. If you want your money back you can request a refund within 90 days of purchase. Unfortunately we can't do this for you, only Apple can issue refunds . Visit http://reportaproblem.apple.com and login with your Apple ID.
---
Can you make my app?
Technically we could. You even might have an awesome idea. But with the just 2 of us we are too busy making our own apps. If you are looking for help in the illustration or UI design department we are happy to help!  You can find our personal websites here: Sterre illustratorofwildthings.com and Mark workbymark.nl.
We make apps inspired by nature
We love nature and the outdoors have always been the place to go to for inspiration and to unwind. There's no better way to clear your mind than letting the wind blow through your hair, feeling the sunlight on your skin and listening to the birds singing their songs. The best ideas always seem to find their way into our minds when we're on the top of our mountain or sitting under a pine tree. When we decided to let that inspiration speak for itself in our work, things started to go fast!
And we want to invite you to visit those places, to experience what nature brings us in our apps. Wherever you are.
In the last two years our apps have won several awards and have been App of the Day multiple times. We realised that by making apps we could really help people in finding some balance in their lives themselves, and that knowledge inspires us to make the best work we can.
Surrounded by nature we feel right at home.
Living in our off grid home in the Spanish hills surrounded by pine trees and untamed wildness we enjoy the sunshine and the benefits of a simple life on a daily basis, waking up with mountain views and the smell of thyme and lavender.On our mountain wild things grow, the air smells like wild flowers and black kites circle the sky. Butterflies show you the way on the ancient goat herder trails and life is mostly sunny.Encounters with wild animals and sitting for hours overlooking the pine trees and mountain ranges inspire us on a daily basis. We are rebuilding our old Spanish farm house and live off grid; our water is mostly rain water and our electricity comes from solar panels. We live together with nature and love what that brings us.As a family we love going on adventures and watching the birds and foxes live their lives around us, inspiring us every day.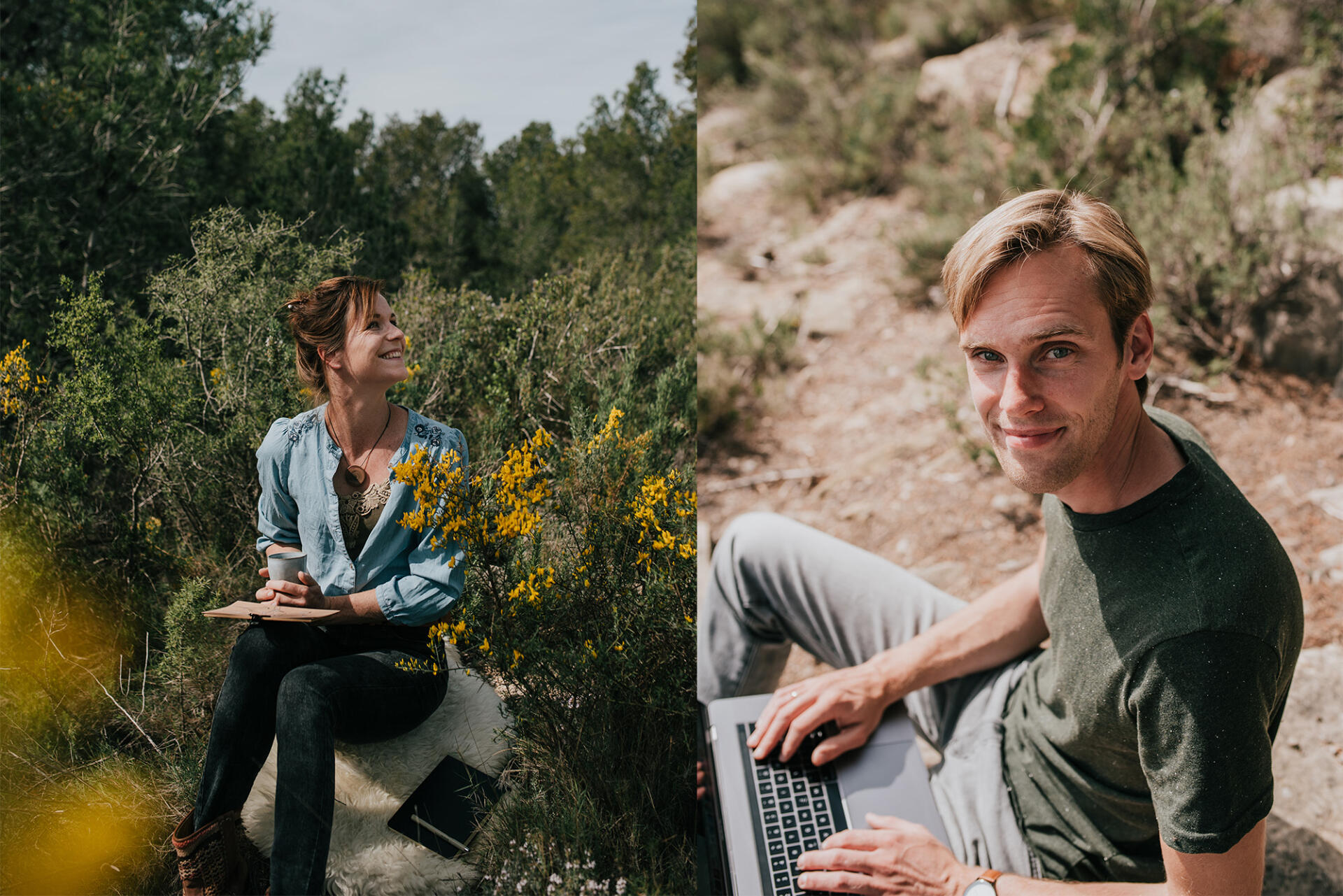 We created our life of freedom and love every minute of it.
We're really doing what we love most and making what comes from our hearts!We love being able to watch our son Caspar grow and learn, showing them the wonders of nature and our wild land. Seeing him grow up with a love for nature and enjoy every minute of it, to have adventures with him and to show him all that we believe in really makes every day a special one.We love making products that make a positive impact on people's live, to show you what nature does for us and to help you experience what it can do for you!
Are you ready to explore the forests and islands with us? To experience what nature can do for you?
You can find our apps in the App Store.When we're not building apps you'll find us in the mountains or the forest, hiking and exploring and enjoying everything the outdoors have to offer.You can find our personal work at: Sterre - illustratorofwildthings.com and Mark - workbymark.nl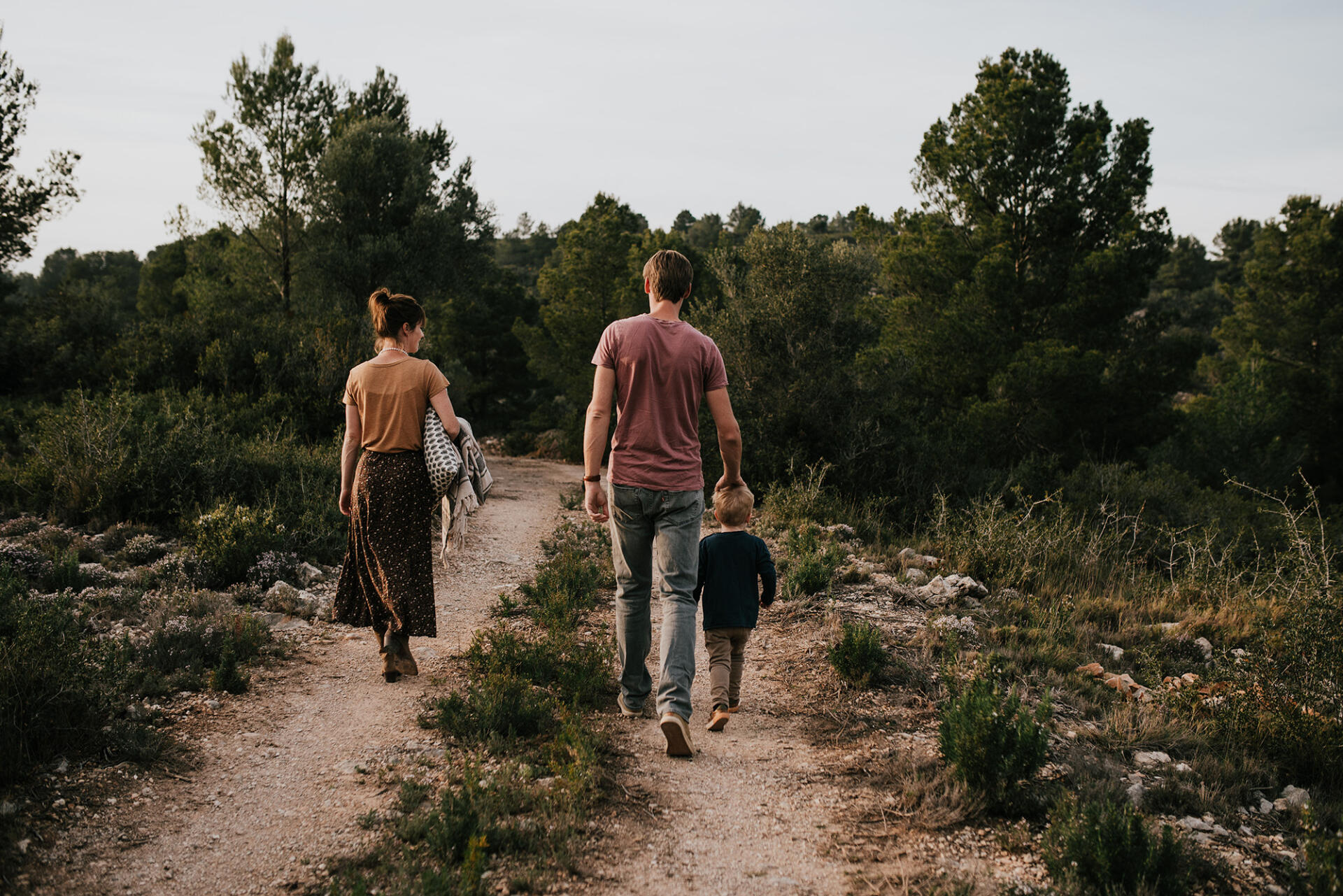 Privacy Policy
Our apps collects some Personal Data from its Users. Owner and Data ControllerWild Ventures
the Netherlands
Company number: 66596130Owner contact email: info@wildventures.nl Types of Data collected Among the types of Personal Data that the Application collects, by itself or through third parties, there are: general activity data.Complete details on each type of Personal Data collected are provided in the dedicated sections of this privacy policy or by specific explanation texts displayed prior to the Data collection.
Personal Data may be freely provided by the User, or, in case of Usage Data, collected automatically when using the Application.
Unless specified otherwise, all Data requested by the Application is mandatory and failure to provide this Data may make it impossible for the Application to provide its services. In cases where the Application specifically states that some Data is not mandatory, Users are free not to communicate this Data without consequences to the availability or the functioning of the Service.
Users who are uncertain about which Personal Data is mandatory are welcome to contact the Owner.
Any use of Cookies – or of other tracking tools – by the Application or by the owners of third-party services used by the Application serves the purpose of providing the Service required by the User, in addition to any other purposes described in the present document and in the Cookie Policy, if available.Users are responsible for any third-party Personal Data obtained, published or shared through the Application and confirm that they have the third party's consent to provide the Data to the Owner. Mode and place of processing the Data Methods of processing The Owner takes appropriate security measures to prevent unauthorized access, disclosure, modification, or unauthorized destruction of the Data.
The Data processing is carried out using computers and/or IT enabled tools, following organizational procedures and modes strictly related to the purposes indicated. In addition to the Owner, in some cases, the Data may be accessible to certain types of persons in charge, involved with the operation of the Application (administration, sales, marketing, legal, system administration) or external parties (such as third-party technical service providers, mail carriers, hosting providers, IT companies, communications agencies) appointed, if necessary, as Data Processors by the Owner. The updated list of these parties may be requested from the Owner at any time. Legal basis of processing The Owner may process Personal Data relating to Users if one of the following applies: Users have given their consent for one or more specific purposes. Note: Under some legislations the Owner may be allowed to process Personal Data until the User objects to such processing ("opt-out"), without having to rely on consent or any other of the following legal bases. This, however, does not apply, whenever the processing of Personal Data is subject to European data protection law;
provision of Data is necessary for the performance of an agreement with the User and/or for any pre-contractual obligations thereof;
processing is necessary for compliance with a legal obligation to which the Owner is subject;
processing is related to a task that is carried out in the public interest or in the exercise of official authority vested in the Owner;
processing is necessary for the purposes of the legitimate interests pursued by the Owner or by a third party.In any case, the Owner will gladly help to clarify the specific legal basis that applies to the processing, and in particular whether the provision of Personal Data is a statutory or contractual requirement, or a requirement necessary to enter into a contract. Place The Data is processed at the Owner's operating offices and in any other places where the parties involved in the processing are located.Depending on the User's location, data transfers may involve transferring the User's Data to a country other than their own. To find out more about the place of processing of such transferred Data, Users can check the section containing details about the processing of Personal Data.Users are also entitled to learn about the legal basis of Data transfers to a country outside the European Union or to any international organization governed by public international law or set up by two or more countries, such as the UN, and about the security measures taken by the Owner to safeguard their Data.If any such transfer takes place, Users can find out more by checking the relevant sections of this document or inquire with the Owner using the information provided in the contact section. Retention time Personal Data shall be processed and stored for as long as required by the purpose they have been collected for.Therefore: Personal Data collected for purposes related to the performance of a contract between the Owner and the User shall be retained until such contract has been fully performed.
Personal Data collected for the purposes of the Owner's legitimate interests shall be retained as long as needed to fulfill such purposes. Users may find specific information regarding the legitimate interests pursued by the Owner within the relevant sections of this document or by contacting the Owner.The Owner may be allowed to retain Personal Data for a longer period whenever the User has given consent to such processing, as long as such consent is not withdrawn. Furthermore, the Owner may be obliged to retain Personal Data for a longer period whenever required to do so for the performance of a legal obligation or upon order of an authority.Once the retention period expires, Personal Data shall be deleted. Therefore, the right to access, the right to erasure, the right to rectification and the right to data portability cannot be enforced after expiration of the retention period. The purposes of processingThe Data concerning the User is collected to allow the Owner to provide its Services, as well as for the following purposes: Handling activity data.Users can find further detailed information about such purposes of processing and about the specific Personal Data used for each purpose in the respective sections of this document. Detailed information on the processing of Personal Data Personal Data is collected for the following purposes and using the following services: Handling activity data This type of service allows the Owner to use the activity data collected by your device in order for the Application to operate or to provide specific features. This may include movements, heartbeat, change in altitude or data about the surroundings.
Depending on what is described below, third parties may be involved in the activity tracking.
Most devices allow for the User to control which Data is accessed or stored. Apple HealthKit (Apple Inc.) HealthKit is an activity data handling service provided by Apple Inc. that enables the Owner to access or store activity data.Personal Data collected: general activity data.Place of processing: United States – Privacy Policy. The rights of Users Users may exercise certain rights regarding their Data processed by the Owner.In particular, Users have the right to do the following: Withdraw their consent at any time. Users have the right to withdraw consent where they have previously given their consent to the processing of their Personal Data.
Object to processing of their Data. Users have the right to object to the processing of their Data if the processing is carried out on a legal basis other than consent. Further details are provided in the dedicated section below.
Access their Data. Users have the right to learn if Data is being processed by the Owner, obtain disclosure regarding certain aspects of the processing and obtain a copy of the Data undergoing processing.
Verify and seek rectification. Users have the right to verify the accuracy of their Data and ask for it to be updated or corrected.
Restrict the processing of their Data. Users have the right, under certain circumstances, to restrict the processing of their Data. In this case, the Owner will not process their Data for any purpose other than storing it.
Have their Personal Data deleted or otherwise removed. Users have the right, under certain circumstances, to obtain the erasure of their Data from the Owner.
Receive their Data and have it transferred to another controller. Users have the right to receive their Data in a structured, commonly used and machine readable format and, if technically feasible, to have it transmitted to another controller without any hindrance. This provision is applicable provided that the Data is processed by automated means and that the processing is based on the User's consent, on a contract which the User is part of or on pre-contractual obligations thereof.
Lodge a complaint. Users have the right to bring a claim before their competent data protection authority. Details about the right to object to processing Where Personal Data is processed for a public interest, in the exercise of an official authority vested in the Owner or for the purposes of the legitimate interests pursued by the Owner, Users may object to such processing by providing a ground related to their particular situation to justify the objection.Users must know that, however, should their Personal Data be processed for direct marketing purposes, they can object to that processing at any time without providing any justification. To learn, whether the Owner is processing Personal Data for direct marketing purposes, Users may refer to the relevant sections of this document. How to exercise these rights Any requests to exercise User rights can be directed to the Owner through the contact details provided in this document. These requests can be exercised free of charge and will be addressed by the Owner as early as possible and always within one month. Additional information about Data collection and processing Legal action The User's Personal Data may be used for legal purposes by the Owner in Court or in the stages leading to possible legal action arising from improper use of the Application or the related Services.
The User declares to be aware that the Owner may be required to reveal personal data upon request of public authorities. Additional information about User's Personal Data In addition to the information contained in this privacy policy, the Application may provide the User with additional and contextual information concerning particular Services or the collection and processing of Personal Data upon request. System logs and maintenance For operation and maintenance purposes, the Application and any third-party services may collect files that record interaction with the Application (System logs) use other Personal Data (such as the IP Address) for this purpose. Information not contained in this policy More details concerning the collection or processing of Personal Data may be requested from the Owner at any time. Please see the contact information at the beginning of this document. Changes to this privacy policy The Owner reserves the right to make changes to this privacy policy at any time by giving notice to its Users on this page and possibly within the Application and/or - as far as technically and legally feasible - sending a notice to Users via any contact information available to the Owner. It is strongly recommended to check this page often, referring to the date of the last modification listed at the bottom.Should the changes affect processing activities performed on the basis of the User's consent, the Owner shall collect new consent from the User, where required. Definitions and legal references Personal Data (or Data) Any information that directly, indirectly, or in connection with other information — including a personal identification number — allows for the identification or identifiability of a natural person. Usage Data Information collected automatically through the Application (or third-party services employed in the Application), which can include: the IP addresses or domain names of the computers utilized by the Users who use the Application, the URI addresses (Uniform Resource Identifier), the time of the request, the method utilized to submit the request to the server, the size of the file received in response, the numerical code indicating the status of the server's answer (successful outcome, error, etc.), the country of origin, the features of the browser and the operating system utilized by the User, the various time details per visit (e.g., the time spent on each page within the Application) and the details about the path followed within the Application with special reference to the sequence of pages visited, and other parameters about the device operating system and/or the User's IT environment. User The individual using the Application who, unless otherwise specified, coincides with the Data Subject. Data Subject The natural person to whom the Personal Data refers. Data Processor (or Data Supervisor) The natural or legal person, public authority, agency or other body which processes Personal Data on behalf of the Controller, as described in this privacy policy. Data Controller (or Owner) The natural or legal person, public authority, agency or other body which, alone or jointly with others, determines the purposes and means of the processing of Personal Data, including the security measures concerning the operation and use of the Application. The Data Controller, unless otherwise specified, is the Owner of the Application. This Application The means by which the Personal Data of the User is collected and processed. Service The service provided by the Application as described in the relative terms (if available) and on this site/application. European Union (or EU) Unless otherwise specified, all references made within this document to the European Union include all current member states to the European Union and the European Economic Area. Legal information This privacy statement has been prepared based on provisions of multiple legislations, including Art. 13/14 of Regulation (EU) 2016/679 (General Data Protection Regulation).This privacy policy relates solely to the Application, if not stated otherwise within this document.Latest update: May 24, 2018
Terms and Conditions
Terms and Conditions These Terms and Conditions ("Terms", "Terms and Conditions") govern your relationship with Wild Journey mobile application (the "Service") operated by Wild Ventures ("us", "we", or "our").Please read these Terms and Conditions carefully before using our Wild Journey mobile application (the "Service").Your access to and use of the Service is conditioned on your acceptance of and compliance with these Terms. These Terms apply to all visitors, users and others who access or use the Service.By accessing or using the Service you agree to be bound by these Terms. If you disagree with any part of the terms then you may not access the Service.SubscriptionsSome parts of the Service are billed on a subscription basis ("Subscription(s)"). You will be billed in advance on a recurring and periodic basis ("Billing Cycle"). Billing cycles are set either on a monthly or annual basis, depending on the type of subscription plan you select when purchasing a Subscription.Your Subscription will be charged to your iTunes account at confirmation of purchase. Your Subscription will automatically renew at the end of your Subscription period unless canceled at least 24 hours prior to the end of the current period. Your account will be charged for renewal within 24 hours prior to the end of the current period.You can manage your Subscription or turn off auto-renewal at any time from your iTunes account settings. Cancellation of the active Subscription period is not allowed.All Subscriptions may be final and non-refundable. Wild Ventures cannot issue refunds for purchases charged to your Apple ID.Fee ChangesWild Ventures, in its sole discretion and at any time, may modify the Subscription fees for the Subscriptions. Any Subscription fee change will not go into effect automatically; you must opt into the fee change to continue using the Subscription after the end of the then-current Billing Cycle.Intellectual PropertyThe Service and its original content, features and functionality are and will remain the exclusive property of Wild Ventures and its licensors. The Service is protected by copyright, trademark, and other laws of both the Netherlands and foreign countries. Our trademarks and trade dress may not be used in connection with any product or service without the prior written consent of Wild Ventures.Links To Other Web SitesOur Service may contain links to third-party web sites or services that are not owned or controlled by Wild Ventures.Wild Ventures has no control over, and assumes no responsibility for, the content, privacy policies, or practices of any third party web sites or services. You further acknowledge and agree that Wild Ventures shall not be responsible or liable, directly or indirectly, for any damage or loss caused or alleged to be caused by or in connection with use of or reliance on any such content, goods or services available on or through any such web sites or services.We strongly advise you to read the terms and conditions and privacy policies of any third-party web sites or services that you visit.TerminationWe may terminate or suspend your account immediately, without prior notice or liability, for any reason whatsoever, including without limitation if you breach the Terms.Upon termination, your right to use the Service will immediately cease. If you wish to terminate your account, you may simply discontinue using the Service.Limitation Of LiabilityIn no event shall Wild Ventures, nor its directors, employees, partners, agents, suppliers, or affiliates, be liable for any indirect, incidental, special, consequential or punitive damages, including without limitation, loss of profits, data, use, goodwill, or other intangible losses, resulting from (i) your access to or use of or inability to access or use the Service; (ii) any conduct or content of any third party on the Service; (iii) any content obtained from the Service; and (iv) unauthorized access, use or alteration of your transmissions or content, whether based on warranty, contract, tort (including negligence) or any other legal theory, whether or not we have been informed of the possibility of such damage, and even if a remedy set forth herein is found to have failed of its essential purpose.DisclaimerYour use of the Service is at your sole risk. The Service is provided on an "AS IS" and "AS AVAILABLE" basis. The Service is provided without warranties of any kind, whether express or implied, including, but not limited to, implied warranties of merchantability, fitness for a particular purpose, non-infringement or course of performance.Wild Ventures its subsidiaries, affiliates, and its licensors do not warrant that a) the Service will function uninterrupted, secure or available at any particular time or location; b) any errors or defects will be corrected; c) the Service is free of viruses or other harmful components; or d) the results of using the Service will meet your requirements.Governing LawThese Terms shall be governed and construed in accordance with the laws of Netherlands, without regard to its conflict of law provisions.Our failure to enforce any right or provision of these Terms will not be considered a waiver of those rights. If any provision of these Terms is held to be invalid or unenforceable by a court, the remaining provisions of these Terms will remain in effect. These Terms constitute the entire agreement between us regarding our Service, and supersede and replace any prior agreements we might have between us regarding the Service.ChangesWe reserve the right, at our sole discretion, to modify or replace these Terms at any time. If a revision is material we will try to provide at least 30 days notice prior to any new terms taking effect. What constitutes a material change will be determined at our sole discretion.By continuing to access or use our Service after those revisions become effective, you agree to be bound by the revised terms. If you do not agree to the new terms, please stop using the Service.Last updated: June 23, 2019
Terms and Conditions
Terms and Conditions These Terms and Conditions ("Terms", "Terms and Conditions") govern your relationship with Fauna Weather mobile application (the "Service") operated by Wild Ventures ("us", "we", or "our").Please read these Terms and Conditions carefully before using our Fauna Weather mobile application (the "Service").Your access to and use of the Service is conditioned on your acceptance of and compliance with these Terms. These Terms apply to all visitors, users and others who access or use the Service.By accessing or using the Service you agree to be bound by these Terms. If you disagree with any part of the terms then you may not access the Service.SubscriptionsSome parts of the Service are billed on a subscription basis ("Subscription(s)"). You will be billed in advance on a recurring and periodic basis ("Billing Cycle"). Billing cycles are set either on a monthly or annual basis, depending on the type of subscription plan you select when purchasing a Subscription.Your Subscription will be charged to your iTunes account at confirmation of purchase. Your Subscription will automatically renew at the end of your Subscription period unless canceled at least 24 hours prior to the end of the current period. Your account will be charged for renewal within 24 hours prior to the end of the current period.You can manage your Subscription or turn off auto-renewal at any time from your iTunes account settings. Cancellation of the active Subscription period is not allowed.All Subscriptions may be final and non-refundable. Wild Ventures cannot issue refunds for purchases charged to your Apple ID.Fee ChangesWild Ventures, in its sole discretion and at any time, may modify the Subscription fees for the Subscriptions. Any Subscription fee change will not go into effect automatically; you must opt into the fee change to continue using the Subscription after the end of the then-current Billing Cycle.Intellectual PropertyThe Service and its original content, features and functionality are and will remain the exclusive property of Wild Ventures and its licensors. The Service is protected by copyright, trademark, and other laws of both the Netherlands and foreign countries. Our trademarks and trade dress may not be used in connection with any product or service without the prior written consent of Wild Ventures.Links To Other Web SitesOur Service may contain links to third-party web sites or services that are not owned or controlled by Wild Ventures.Wild Ventures has no control over, and assumes no responsibility for, the content, privacy policies, or practices of any third party web sites or services. You further acknowledge and agree that Wild Ventures shall not be responsible or liable, directly or indirectly, for any damage or loss caused or alleged to be caused by or in connection with use of or reliance on any such content, goods or services available on or through any such web sites or services.We strongly advise you to read the terms and conditions and privacy policies of any third-party web sites or services that you visit.TerminationWe may terminate or suspend your account immediately, without prior notice or liability, for any reason whatsoever, including without limitation if you breach the Terms.Upon termination, your right to use the Service will immediately cease. If you wish to terminate your account, you may simply discontinue using the Service.Limitation Of LiabilityIn no event shall Wild Ventures, nor its directors, employees, partners, agents, suppliers, or affiliates, be liable for any indirect, incidental, special, consequential or punitive damages, including without limitation, loss of profits, data, use, goodwill, or other intangible losses, resulting from (i) your access to or use of or inability to access or use the Service; (ii) any conduct or content of any third party on the Service; (iii) any content obtained from the Service; and (iv) unauthorized access, use or alteration of your transmissions or content, whether based on warranty, contract, tort (including negligence) or any other legal theory, whether or not we have been informed of the possibility of such damage, and even if a remedy set forth herein is found to have failed of its essential purpose.DisclaimerYour use of the Service is at your sole risk. The Service is provided on an "AS IS" and "AS AVAILABLE" basis. The Service is provided without warranties of any kind, whether express or implied, including, but not limited to, implied warranties of merchantability, fitness for a particular purpose, non-infringement or course of performance.Wild Ventures its subsidiaries, affiliates, and its licensors do not warrant that a) the Service will function uninterrupted, secure or available at any particular time or location; b) any errors or defects will be corrected; c) the Service is free of viruses or other harmful components; or d) the results of using the Service will meet your requirements.Governing LawThese Terms shall be governed and construed in accordance with the laws of Netherlands, without regard to its conflict of law provisions.Our failure to enforce any right or provision of these Terms will not be considered a waiver of those rights. If any provision of these Terms is held to be invalid or unenforceable by a court, the remaining provisions of these Terms will remain in effect. These Terms constitute the entire agreement between us regarding our Service, and supersede and replace any prior agreements we might have between us regarding the Service.ChangesWe reserve the right, at our sole discretion, to modify or replace these Terms at any time. If a revision is material we will try to provide at least 30 days notice prior to any new terms taking effect. What constitutes a material change will be determined at our sole discretion.By continuing to access or use our Service after those revisions become effective, you agree to be bound by the revised terms. If you do not agree to the new terms, please stop using the Service.Last updated: June 23, 2019